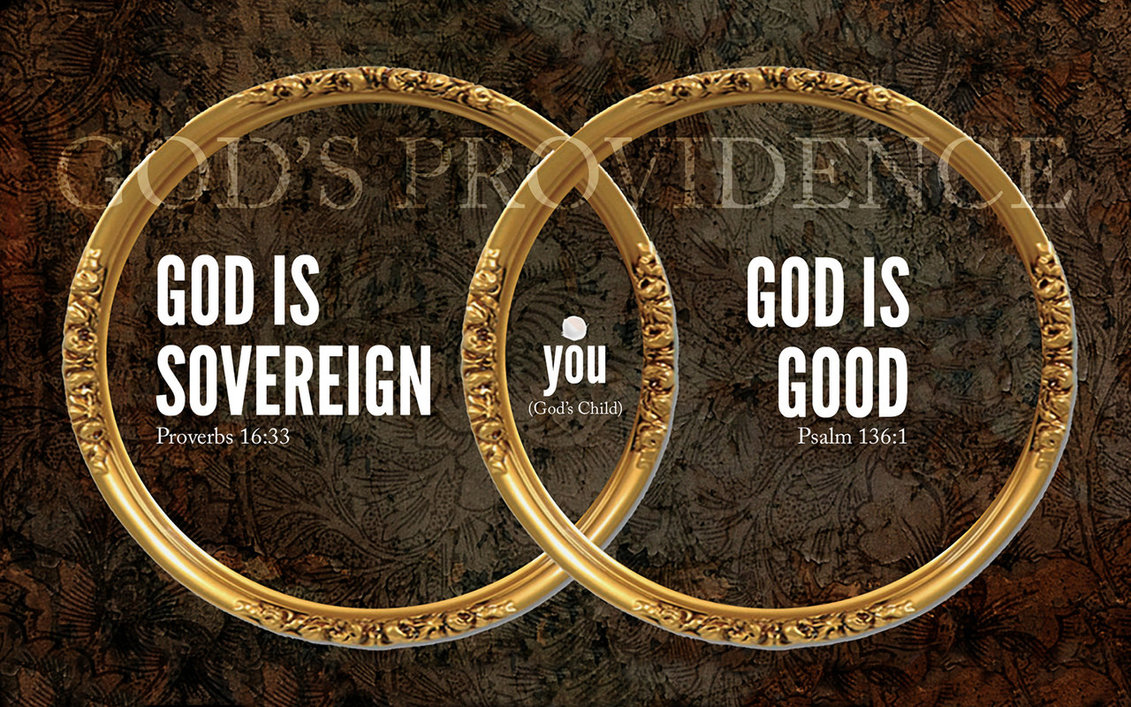 What is the "Providence of God"?
About the providence of God in Orthodoxy is said very often. But for many, especially the beginners, the meaning of this term seems incomprehensible. What it is? Is it different from the will of God? How to explain the fact that people get sick, grieve, and die in a hurry? Read on.
The most common definition
The definition given by Metropolitan Philaret in the "Extensive Christian Catechism" is considered to be classic:
unceasing action in the world by the all-good, all-wise and all-powerful will of God, all turning to good and directing to the eternal salvation of each person individually and humanity as a whole
Every person can find in his own life examples of how "well-formed circumstances" happened, people walked towards, some miracles happened (they were late for "mortal" airplanes, survived after severe injuries and so on). It was nothing but the providence of God. The Lord himself does not want the death of a sinner, He thinks about the salvation of everyone. How can He try to help us. But for this you also need the readiness to correctly understand and accept from the person.
It sometimes happens that a person became estranged from God, because of sin he was spiritually blind. In order to regain sight, he needs to go through the trials and be cleansed, to realize that without God we can do nothing.
For this, God allows for the benefit of our sorrow and sickness. There are many examples of how people, seriously ill, completely changed. They learned to trust their lives to God. There are those who received healings and know exactly from whom it was. There are also people who retreated to eternity, but they also understood Who and why it was sent. An amazing example is Schema-monk Anna.
God works in mysterious ways
But there are many such cases, when it is simply impossible to explain why this happened to me. It is said that the providence of God is incomprehensible. It is not possible for a person to know the whole depth of the Lord's purpose. Over this puzzled many saints and religious philosophers, not like ordinary people. An indicative story is about Avve Antonia.
This ascetic thought a great deal about how God arranges everything in the world. He began to prayerfully address the Supreme: "Lord! That is why some people live to old age (often painful), while others move away to another world in infancy? Why do some have everything, while others live in poverty? Why often far from moral people live well and be content with everythingand decent, pious grieve, have a lack of necessary for life? "
And what answer did Antony get? "Look at yourself and do not look at the Lord's providence, because it is soulful."
Let this story be a lesson for each of us. It's not for nothing that the Apostle Paul says that the ways of the Lord are inscrutable.
Providence of God = the will of the Lord?
In spiritual literature, in parallel with the concept of providence, the phrase "the will of God" is also used. Is it so? There is no definite answer. Many saints and clergy identify them.
Professor Alexey Osipov suggests to distinguish all the same.
If the first is the classical definition of Metropolitan Philaret, then the second is the commandments of God, which the Lord Himself gave to humanity. That is, He has declared how it is necessary for a person to live in order to achieve holiness.
But no matter how hard we try, it will not be possible to completely get rid of sin. In order not to drown a man in the sea of ​​vices, the merciful Creator will guide Him with His own hand. But only in such limits that they do not harm human freedom. This is the providence of God.
Take it to yourself, tell your friends!
Read also on our website:
How do we understand God's providence in our lives?
Providence of God - how to understand what God wants and why we are given suffering and trials? The path of each to salvation and eternal life - what is it? Why is there so much evil in our world? What is a person's free will? Is it possible to overcome your sins without the help of the Lord God?
Why a person is sick - Christian understanding
Why a person is sick - usually doctors have the right to answer this question. But Orthodox Christians have their own arguments on this. Many say that because of sins. But is it? Is there a relationship between vices and physical ailments?
Peace or a monastery?
The ways of the Lord are inscrutable - the heroine of the story Nadya learned this in practice when she faced a new life lesson. His theme is the "Divine Providence." Then all the laws of female logic collapsed, so that in many years to show: there are no accidents.
Thank God for everything, or I will repay the loan and go to the monastery
It is easy to thank the Lord when everything in our life is going well.But Marina, the heroine of our story, learned to say the words "Thank God for everything!" Even when she felt the possibility of losing her closest relatives ...
You will be a priest - an amazing story about the Providence of God
Miracles do not happen - skeptics love to fend off. But how can you explain those moments that radically change people's lives? No other than the providence of God. But then, when Misha heard the voice, he still did not know anything ... He could not even imagine what he was waiting ahead ...
Is God's providence and His will the same?
The Orthodox Church very often refers to the concept of the "Providence of God." But what should be understood by it? Is he different from the will of the Lord? What is fate? These questions are answered by the theologian A. Osipov.
The Providence of God, or Why did this happen to me?
When it comes to understanding God's providence, even adult uncles and aunts turn into children with constant "why": why some people have health and do not appreciate it, while others are sick, why the Most High takes babies, why wars happen ...
Why is the providence of God a boon to man?
Often we are confronted with things and events about which we cannot say anything definite. For example, people are late for planes, which then break up. Is this the providence of God? Archpriest George Gulyaev answers.
How to know the will of God?
In the prayer "Our Father" there are words "Thy will be done." We turn to the Lord to guide us so that it coincides with the will of God. But how to know the will of God? After all, we cannot directly see Him and ask personally, as a person.
Related news