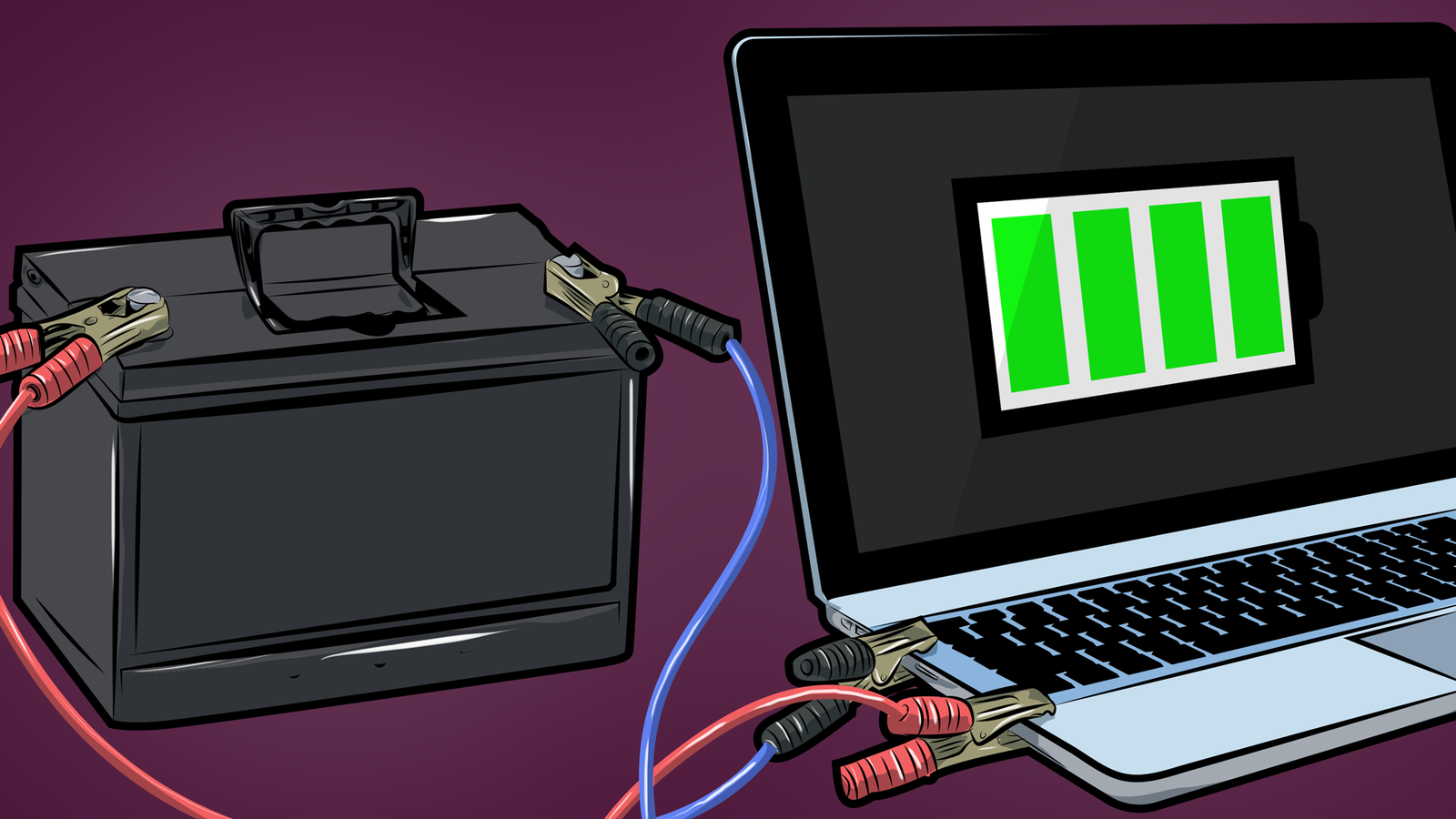 Anastasia Sergeeva
30.03.2017
Useful tips that will prolong the life of your laptop
Do you know how to use a laptop correctly? If you do not want to spend money on repairing or buying a new battery in the near future, we advise you to read the rules for operating a laptop, which we describe below.
Take care of good ventilation
The first rule of how to use a laptop - do not let it overheat. With prolonged operation, loading "heavy" games and programs, internal parts of the laptop begin to warm up, so fans are built into the case to cool them. That is, the computer was originally designed to cool on its own, but improper care of a laptop can prevent it. For example, working at a laptop on the bed, on the couch, on the knees, etc., adversely affects its state, since it blocks the ventilation holes and promotes the ingress of dust.
How in this case to use the laptop correctly? First, put it exclusively on a hard surface, for which it was intended. Secondly, you can purchase a simple laptop stand in the store that will not block the ventilation holes, or even purchase a special stand that will cool the laptop additionally. In extreme cases, you can use a small life hacking - put the device on a cardboard stand from under the eggs.
Do not keep the laptop on charge
Another tip for those who want to know how to extend the life of a laptop and understand how to use it correctly: do not charge it constantly. When using home laptops, we often leave them charged literally in non-stop mode, without disconnecting the charger from the outlet, but this greatly complicates the care of a laptop. The laptop battery begins to lose its charge capacity, and within a year or two after operation it can not withstand more than 15 minutes of autonomous work.
How should you use a laptop and charging, if you mainly work on it at home? Disputes over this issue are still ongoing, but we suggest removing the laptop battery and storing it separately, maintaining the charge by 80%.When you need to work on a computer offline, then you put the battery back in and be fully armed. Until then, the laptop can be used by simply charging it from the network.
Buy a bespereboynik
The following follows from the previous operation rule - the purchase of an uninterruptible power supply unit (UPS). Of course, if there is no power outage in your area, you may risk working without it, although no one is immune from a sudden power surge for various reasons. But if it does happen, you can lose the data from the hard drive, and the laptop itself can become unusable, therefore, in order not to pay twice, it is better to take care of the UPS.
Take care of the display
The most vulnerable part of the laptop is the display, so not only should you not touch it with your hands, but you should not wipe it with anything. Do not even think about wiping the screen with window cleaner or alcohol! We advise you to use either special wipes for displays that do not have a nap, or a soft cloth moistened with a solution of water and vinegar (1: 1). Water must be distilled to avoid stains and sediment.
Use the bag
In order to have the opportunity to carry the device to study, work and wherever mobile access to a computer is needed, you need to purchase a laptop bag. First of all, it is able to protect the contents from dust, dirt and mechanical damage as a result of crushing, for example - especially important for crowded buses and subway cars. Also, the bag must be used so that in winter the laptop is not too cold in the cold.
By the way, you should not use a laptop immediately after you entered the room from a frost. Wait at least forty minutes for the device to adapt to the new temperature, otherwise dangerous condensate will appear on it, and the laptop itself may fail.
Periodically clean
Anyway, over time, the laptop is still polluted from the inside, as the fans draw dust into it while working right along with the air. When dust accumulates a lot, it starts to overheat, which can lead to breakdown and data loss. Therefore, you need to contact the service center about once every one and a half to two years, where you will be cleaned of the "insides" of your electronic assistant from dust and, if necessary, replacedthermal grease.
You can disassemble and clean the laptop at home, if you approach it wisely - an example is shown in this video:
Related article: Which is better to buy a laptop: 10 ways to spend money
Take it to yourself, tell your friends!
Read also on our website:
Label Printer Classification
Probably, every entrepreneur wants his business to flourish, to bring a steady income and work for him.
How to properly charge a laptop to extend battery life
How to properly charge a laptop - this question worries almost all owners of portable computers. Should it really be completely discharged? Do I need to remove from it the battery when running on the network? We have understood in detail the issue and learned how to actually extend the life of your laptop.
The benefits of gaming laptops over computers
Gaming laptops - a line of high-performance portable devices with a powerful processor, video card and other components that allow you to play all modern games at high settings
What you need to know when choosing a router for home use
The computer market offers a wide range of routers of various brands and models that it is quite difficult for a beginner to decide on a purchase. We have identified the main parameters that need to be paid attention to when purchasing this device for the home.
A real breakthrough in virtual reality - HTC Valve Vive
Finally, a decent virtual reality helmet has appeared, which can give the player the effect of total immersion in the virtual world, with no visible borders! The theme of VR this year is becoming a key one, so we advise you to keep up with the times and pay attention to this innovative device.
How to create a system of 3 monitors and one computer?
Several monitors, combined into one, are needed by people of some professions when working with a large amount of information, for example, traders or system administrators, and gamers can use the multimonitor system to plunge into the gameplay with a head. How to connect monitors to one computer - find out in the article.
The most anticipated games of 2017 on the PC
Want to find out what new games on the PC are waiting for you in 2017? In our article, we collected the most anticipated computer games of the next year, as well as compiled a list of PC-games, the publication of which is scheduled for 2018. Look into the future!
Secret lifehacks YouTube and VKontakte
What useful lifehacks will help to return the old VKontakte design and watch on YouTube the video blocked in your country? Where to find music, the use of which does not violate anyone's copyrights? On the little-known functions of YouTube and VK - in our article.
How to record video from the screen? TOP modern programs
There are a lot of programs that can record everything that happens on the screen. Some of them make only screenshots of the desktop, while others are full-fledged studios for processing the material. In this article we will look at the TOP programs, from simple to complex.
How to protect your electronica from hacking?
What types of email fraud exist, what threat do they pose and how can you protect your mailbox from hacking? Find out,What tools do Internet fraudsters use and what can be countered with them?
How to learn fast typing? Blind dialing rules
It is not hard to master the speed dialing technique - you need to know just a few rules and practice a little. How a special ergonomic keyboard helps in this matter and what secrets of blind typing are discussed, learn from the article.
How to independently improve the Wi-Fi signal in the apartment?
How to strengthen the Wi-Fi signal in the apartment by changing the settings of the computer and the router? What additional devices can expand the coverage area, and how much will it cost you? What dampens the Wi-Fi signal? Learn about this from our article.
Related news