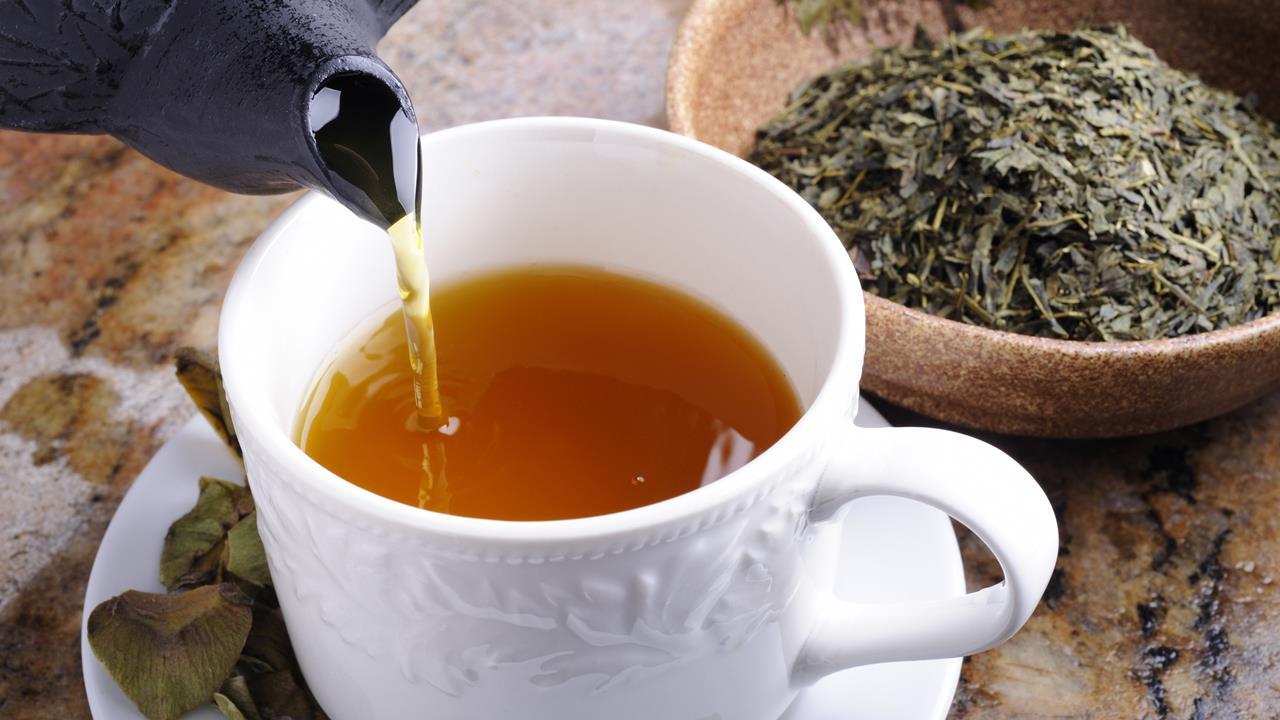 How to cook Pu-erh: experts share the subtleties of tea drinking
Excerpt like a collection of brandy - the main difference between puer. This is the oldest of the teas, which is known in China for 3000 years. But it's not only in the distant past: the infusion acquires the characteristic taste, color and aroma only after storage. Collectible pressed pancakes made 30, 40 and even 50 years ago, connoisseurs of the whole world hunt for such a product.
Extract is not the only feature of this category of teas. Pueras are valued for their special taste and health benefits. However, in order to feel the fullness of the taste and aroma of Pu-erh, you need to take the original variety and brew it correctly.
Technology of aging: what are puerh
Pu-erh is an aged tea, but not everyone is lucky enough to try a drink made in Yunnan half a century ago: such pancakes are rare. But this does not mean that the after-fermented tea labeled "Pu-erh", which is sold in Ukraine, is fake.
Just in the manufacture of tea using two technologies: classic and accelerated.In the first case, get "Sheng Puer" - a drink that matures over the years and goes on sale no earlier than 3 years of age. In the form of pressed tea is stored for decades and every year more expensive by 20-30%.
Shu Puer is being prepared using accelerated technology developed in 1973. Fermentation occurs many times faster, tea is ready for use in 4-6 months. It turns out tea with a characteristic pu-erh taste, but at an affordable price.
In taste, dark "Shu" reminds "Sheng", aged for 20 years. "Young" tea pleases honey and citrus flavors, the drink "aged" gets chocolate, berry, eucalyptus notes.
Nuances of brewing puers
The procedure for making aged and rapidly fermented teas is the same. NewTea experts told how to brewpressed puerh:
water is needed soft: it is better to take clean melt water, ideally spring water, but for lack of it bottled water will do;
dishes: tea brewed in a clay or glass teapot; consider the moment: clay absorbs odors and essential oils, so one kettle is used only for one type of tea;
water temperature is 80–98 ° С: the longer the puer extract, the hotter the water should be;
the ratio of water and brewing: for 3-5 g of dry leaf you need 150-200 ml of water;
Brewing procedure:
Rinse the kettle with water.
Put the brew, fill the vessel by a third.
Wait 5-10 seconds, drain the water.
Re-pour water into the teapot, no more than half. Infusion time: from 30 seconds to 3 minutes.
Pour the drink into cups and enjoy the tart taste of the legendary Chinese tea.
Pour water over and continue drinking tea. One brew is designed for 7–10 straits.
Brewing pu-erh is not just a tea party, it is a study of new shades of taste and aroma, which are revealed with each subsequent strait.
Take it to yourself, tell your friends!
Read also on our website:
Cool life hacking for cooking without kitchen equipment and equipment!
Do you want to cook food for a couple, but you do not have a double boiler? Need to clean the ginger, and forget to take the knife? Cooked would be homemade, fresh pasta, but how to do it without a pasta machine? Our useful life hacking will help you to cope with such tasks, which make it easy to do without some inventory in the kitchen!
Spice Guide: How Good Are Different Spices
In the 21st century, not everyone loves to cook and is able to do it, getting along with dinners in a cafe, delivery and hastily cooked simple dishes like cereal and dumplings.But even such banal dishes can play with new colors and tastes, if you add in them different spices! A detailed spice guide for beginners is waiting for you further.
25 cool culinary life hacking that will take your skills to a new level
Cooking is an integral part of our daily life, but sometimes it takes too much time. However, there are many life hacking, which can significantly facilitate your task and inspire the creation of new dishes. We collected the most interesting culinary tricks and kitchen lifehacks further!
Unusual vegetables from around the world, which seemed to be processed in Photoshop!
If you look at the markets of different countries, you can find many unusual vegetables for us - with outlandish names and the corresponding appearance. And some of them even look so unreal, as if they were processed in Photoshop! We tried to collect the most unusual vegetables in the world in one article - see for yourself!
What can you eat at the office to get energy for the whole day?
Not everyone has time to cook a full-fledged meal for work, but someone doesn't have enough time for lunch - so you have to think about what to eat in a hurry. And we just know what products are a useful snack, which will fill you with energy, and will not give those extra pounds!
You will no longer store these products in the refrigerator.
Often we do not hesitate to put all the food in the refrigerator, and do not even suspect that after cooling they lose their taste, pleasant appearance and useful properties. Live and learn! We are sure that after reading about the proper storage of food, you will definitely want to remove something from the refrigerator ...
After that, you will not eat shrimp! What do the producers feed us?
Gourmets in shock: it turns out that all frozen shrimps that we see on the shelves of shops are artificially grown abroad, and the growing conditions almost force us to abandon this seafood. What manufacturers feed us and how to choose shrimps from the range available to us - read on.
Top 20 prohibited foods
Prohibited foods are various dishes or ingredients that are traditional for some people and unacceptable for others. In this article we will tell you about 20 products that can not be used in certain countries.
The most expensive and rare fruits of the world
The fruits of the world are the rarest and most expensive fruits collected on our planet. Each fruit has its own history and belonging to the culture of its country. In our article we have collected some of the best and quality fruits of the world.
Do you know how to pickle watermelons?
Pickled watermelon - what recipes of its preservation do you know? What is the highlight of this dish - how sweet and salty tastes are combined? How to prepare melon culture in the banks for the winter, which of the spices and additives will give seaming a unique taste - get acquainted with a selection of interesting recipes.
Cooking homemade mayonnaise: the best recipes
Increasingly, it is asserted that the popular sauce, exhibited on the shelves of stores, is more likely to achieve the chemical industry,than food. To learn how to make homemade mayonnaise and thereby protect your loved ones from harmful additives, read in this article.
10 legendary products of Soviet times
Products of the USSR are famous throughout the territory of the Soviet Union products that could be bought in almost any state store. Today, many people remember these products, their high quality and low price. In our article we will describe in detail about each food product of bygone days.
Related news
How to cook Pu-erh: experts share the subtleties of tea drinking
How to cook Pu-erh: experts share the subtleties of tea drinking
How to cook Pu-erh: experts share the subtleties of tea drinking
How to cook Pu-erh: experts share the subtleties of tea drinking
How to cook Pu-erh: experts share the subtleties of tea drinking