Dunes are found on the surface of Pluto. But they are not sand.
Looking through the pictures taken by the New Horizons apparatus during the passage past Pluto, the researchers found dunes on the surface of a dwarf planet. However, unlike other dunes known to us, on Pluto they consist not of sand or other loose rocks. Most likely, in this way, a light wind in an extremely rarefied atmosphere of the planet puts loose ice layers - nitrogen and methane.
In the attached picture you can see a part of the surface called the Sputnik Plain - in its upper part are the Hillary Mountains (also consisting of ice), named after Sir Edmund Hillary, one of two climbers who first conquered Everest. In the lower part of the photo dunes are clearly visible. Most likely, the ice crust of frozen light gases covers a dense layer of water ice that is already more familiar to us.
Dunes seem to be common in the solar system.They were discovered on Earth, on Mars, Venus and Titan, the satellite of Saturn. It is believed that they are even present on the comet 67P / Churyumov – Gerasimenko. In the case of Pluto, it is surprising, first of all, that even in its rarefied atmosphere (the pressure on the surface is only one Pascal, which equals approximately 1/100000 of the pressure of the atmosphere on our planet) there is wind. Perhaps the riddle lies in the extreme lightness and "flowability" of ice, which can be moved by a very weak breeze.
In any case, we have to study Pluto more thoroughly. New Horizons is still the only spacecraft approaching a dwarf planet at a distance acceptable for detailed research. And although new missions to Pluto are not yet planned and exist only in the form of concepts, it is possible that by 2030 a fairly good project will appear that will be approved and receive the necessary funds for implementation - because this year we will celebrate the 100th anniversary since the discovery of the planet by the American Clyde Tombo. A journey to a distant plutoid, and it is precisely this way to correctly call such objects, will take 7-8 years.
The very same AMC New Horizons has already retired almost 1.6 million kilometers from Pluto. The next target of the device is a small object of the Kuiper belt, 2014 MU69, the closest approach to which is expected in January – February 2019.
Related news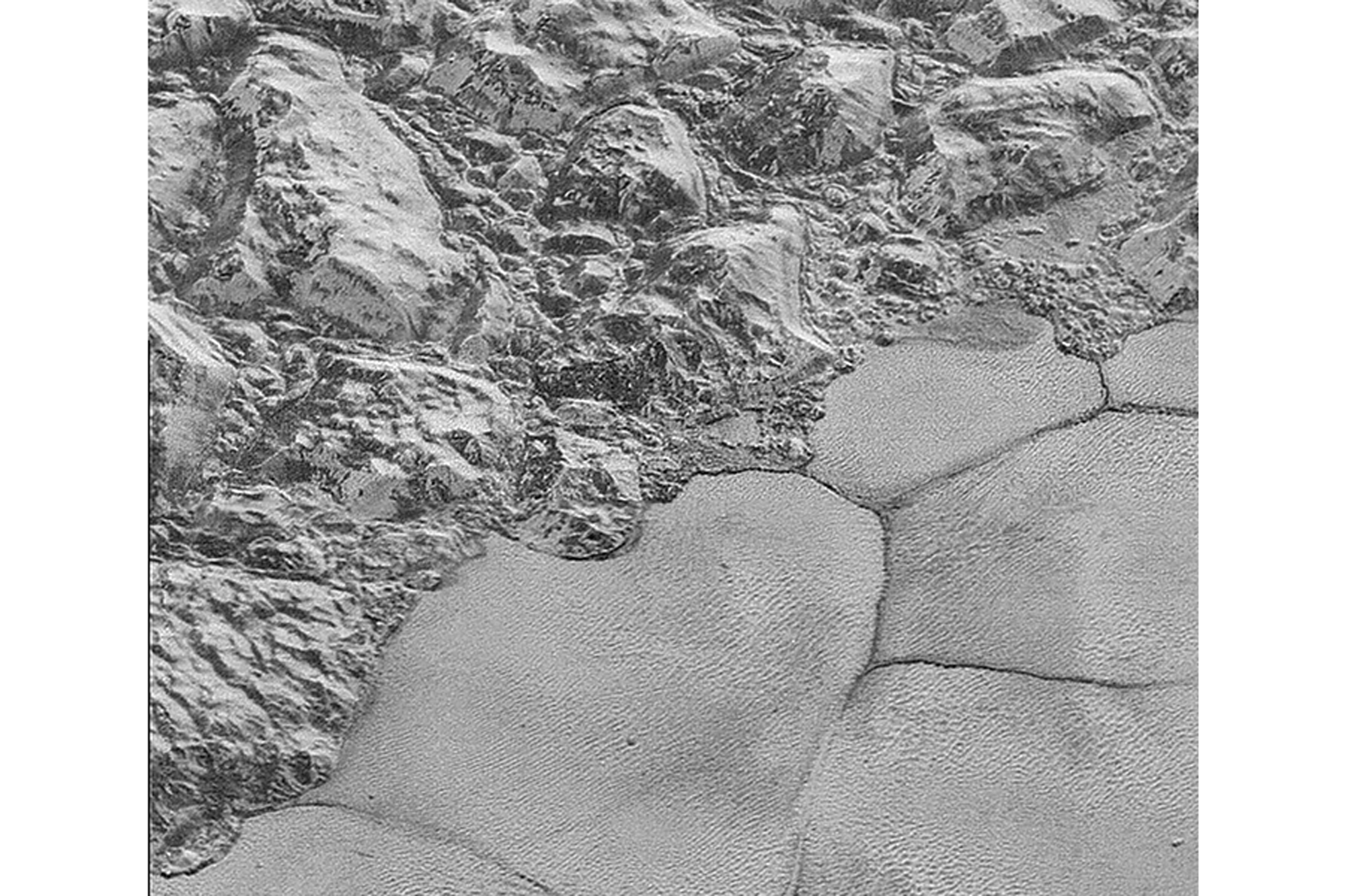 Dunes are found on the surface of Pluto. But they are not sand
Dunes are found on the surface of Pluto. But they are not sand
Dunes are found on the surface of Pluto. But they are not sand
Dunes are found on the surface of Pluto. But they are not sand
Dunes are found on the surface of Pluto. But they are not sand