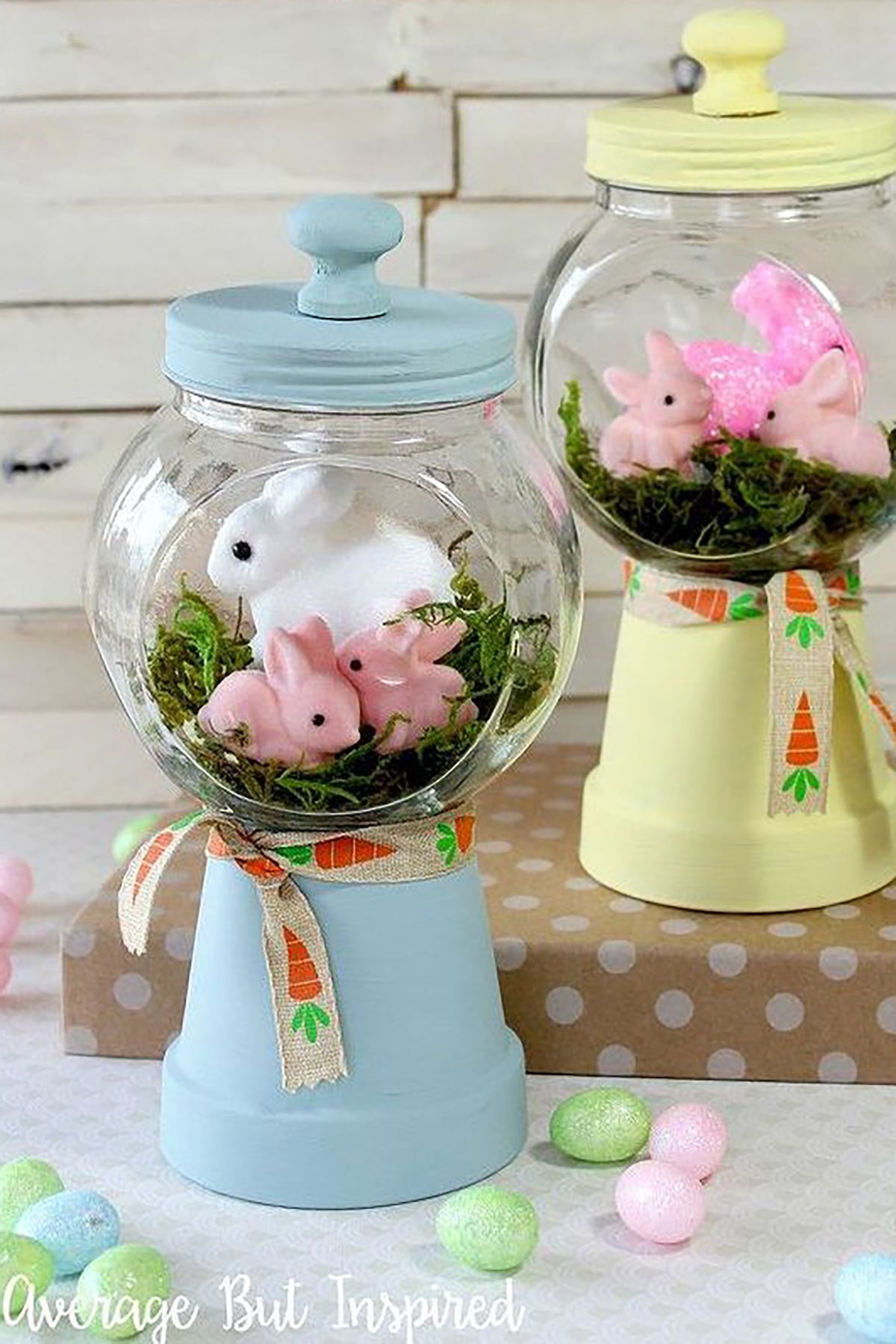 Crafts for Easter do it yourself
Good day, dear needlewomen!
We love holidays because we expect something good and fun? But a special thrill causes a special and bright celebration, itEaster.
OnEasterit is customary to give close people small Easter souvenirs:
Wen eggs, Easter cakes, Easter baskets, Easter toys, for example, a hare.
Especially valuable will be a gift made with your own hands on this bright day. Your child will surely enjoy making an Easter souvenir with you. We have selected for you interesting and simple Easter souvenirs, which you can make with your own hands.
Content:
Easter basket do it yourself
Easter, all believers are waiting with trepidation, this is the brightest and purest holiday. There are many Easter souvenirs in the shops, but it will be much more pleasant to get a gift made by yourself. We suggest you make a simple Easter basket with your own hands.Master class from the channel Best video.
For the manufacture of Easter baskets we need:
Disposable container for sauces
Tape
Lace
Fatin
Pen Cardboard
Glue
So, prepare this disposable container.

Cut the lid off the container,
Cut the bottom of the container
Grease the walls with glue
Wrap it with a satin ribbon.
Now decorate the container with openwork, brush it with glue on the back side,
and glue an openwork tape around the circumference of the Easter basket.
To form a basket handle, cut a strip of cardboard, wrap it with satin ribbon and put it on glue.
Your beautiful Easter egg basket is ready! Put inside a piece of tulle and a beautiful egg.
Happy Easter!
Also watch the video how to make an Easter basket with your own hands.
Easter basket video
Easter egg from threads
Easter egg made of threads is a fragile and beautiful souvenir for this holiday.
You can plant small chickens in them. Master class Elena Ozhegova.
Materials for crafts for Easter:
Foam Egg
Polyethylene film
Needles
Cotton or silk threads
Glue or liquid glass
Brush
First, we will cover the foam blank with polyethylene, since the threads can stick to the foam, then we pin needles, as shown in the photo.
Then we wrap the egg with threads in a chaotic manner.
Next, glue the egg with threads with liquid glass and lay it until it is completely dry.
We get the first open half of an Easter egg. For the second you need one row of needles. Now glue the two halves together.
The junction of the halves can be tied up with a beautiful ribbon.
Watch the video how to make crafts for Easter
Easter Crafts video
Easter Bunny DIY
Easter bunny with kinder surprise - a great gift for a child at Easter.
In order to make an interesting and simple Easter bunny from a towel, we will need:
Towel
Two gum for money
Ribbon
Kinder Surprise
Toy eyes
Put a towel in front of you
On both sides, roll it into a straw.
The resulting bundle bend and shape the muzzle with rubber bands from money.
Tie a ribbon over the rabbit's head.
Tie a bow on the ribbon at the back.
Put the rabbit in the tummy kinder surprise.
Beautiful Easter bunny ready!
Watch the video workshop of the channel Make it easy how to make the Easter Bunny.
Related news