Cooking American pancakes (photos and video)
What you need to know about pancakes?
If you are going to cook pancakes, then you should know that any of their recipes requires the use of only high-quality flour. If there are small lumps in it, they will remain as such in the pancakes themselves - in the end, you will constantly feel unpleasant taste in your mouth. In addition, American pancakes require very good kneading - the best option would be to use such kitchen equipment as a blender or mixer with the function of making dough.
Regardless of whether you cook classic lush pancakes with milk or prefer to use the recipe for kefir, the products should be exceptionally fresh. It is also desirable to purchase them, focusing on a small percentage of fat. Otherwise, the dough will be too heavy and will not rise when baking.
American pancakes eat with additives - you can use jams, jams or special pasta, although the people of the United States themselves prefer to spread them with peanut butter.
If you are cooking chocolate or banana pancakes, you can not use any additives, since you can feel the excellent taste without them. Although there are no restrictions, for example, many people prefer to eat pancakes in the manner of Russian pancakes, with sour cream and sugar, or with honey. There are even lovers to combine them with a savory meal, although this can already be attributed rather to bold experiments.
Cooking Examples
The most popular option on milk
If you want to use the most common recipe, about which all people, without exception, respond positively, then you should make pancakes with milk. They have a delicate flavor, but they have a fairly dense texture, which makes it easy to spread them with chocolate paste or thick jam.
To make these pancakes, you need the following ingredients:
milk - about 200 ml, that is, slightly more than a standard glass;
flour - 140 grams per 2 servings;
egg - one piece;
sugar - for sweet pancakes - 50 grams, for moderate sweetness - 20 grams;
butter - 40 grams, that is, about 1.5-2 tablespoons;
baking powder dough - 1 sachet;
salt - pinch;
Soda - on the tip of a knife or a handle of a teaspoon.
First, put the flour in a small bowl or a deep plate, pour baking powder, soda, sugar and salt into it and carefully stir it using a usual spoon. In a separate deep container break the egg and beat it with a mixer. To make pancakes as lush as possible, you need to do this for at least three minutes and achieve a stable white foam. Further, the recipe assumes that you add milk to the egg and continue to beat for about 1-2 minutes.
If you are cooking pancakes with milk, you need to reduce the mixer speed to the minimum, or turn on the dough mode on the blender, and pour the pre-mixed dry ingredients into the container. At this point, the recipe will require you to be extremely attentive - if lumps form in the dough, they should be broken immediately so that they do not affect the taste of the dish. Now you need to melt the butter and add it last to our stocking for American pancakes.
If you strictly comply with the recipe, the dough will turn out to be liquid, but it will be viscous - try dipping a spoon into it and getting it to check the quality of the mixture. If it turned out to be almost solid, then the matter is in milk, more precisely, in its insufficient amount.But the batter can be fixed a small addition of flour.
For a special pancake pan, you do not need to use butter exactly, it will only interfere, flowing through the low sides when removing the pancake. But in a conventional frying pan, the recipe advises you to first try to bake one drop of dough. If it sticks, you need to grease the dishes well.
Approximately one tablespoon of dough is poured into the frying pan at a time — if it is bad to sprout and spread all over the frying pan, it is worthwhile to add about another half for each portion.
American pancakes are baked for about 2-3 minutes on each side, after which they are allowed to cool for a few minutes and are eaten fresh.
Alternative recipe for kefir
Many people who like the taste of pancakes are also advised to cook them with kefir. Because of this, these American pancakes are more airy and fluffy, but less durable. Eating them with dense pastes and other additives is not so convenient. The recipe for pancakes on kefir is not particularly complex, on the contrary, it is even easier for many to cope with such a fermented milk product.
There are some differences from the preparation method described above - you just need to replace the milk with kefir in the ingredients list. In addition, it should be heated to about a temperature of 35-40 degrees and at the very beginning to mix with dry ingredients. The recipe requires you to beat the egg separately and then pour it into the ready-made dough.
If your pan is not equipped with a non-stick coating, it is also recommended to add about 2-3 tablespoons of vegetable oil to the dough so that it does not stick to the surface of the dish.
Pancakes are baked on kefir in the same way, but it is worth holding them in the pan a little longer. In addition, it is desirable to set the heating temperature slightly below average, so that the pancakes rise, but do not burn. Be sure to try the first pancake - if it isn't sweet enough, add sugar to the dough.
Accurately observing the recipe, you can get unsurpassed treats for your family and guests!
https://youtu.be/vnOsAZcgA94
Fillings and flavorings
Cocoa
If American pancakes are to your taste, but you want to diversify your menu, you can also add cocoa to pancakes on kefir.Such chocolate treats will appeal to adults and children thanks to their original sweet taste.
To prepare them, you only need to add cocoa powder at the last stage of dough creation. Chocolate pancakes are baked in the same way - there is no difference from the standard procedure.
Banana
There is also a recipe for pancakes with banana on kefir. To bake a similar dish, you need to use a blender with a special nozzle for cutting soft fruits. The banana is crushed and added to kefir, after which it is kneaded.
By the way, both chocolate and banana pancakes will acquire a unique flavor if you add half a teaspoon of brandy to the dough. Bitterness will not give it to them, but piquancy - yes.
There is also a recipe that uses honey, which is poured into the dough. It should be liquid, not candied. If fresh honey cannot be found, it is necessary to melt the water available in the water bath.
However, be careful - if you add more than two tablespoons to a standard portion of dough for pancakes, it may not be stirred.
Related news
Cooking American pancakes (photos and video)
Cooking American pancakes (photos and video)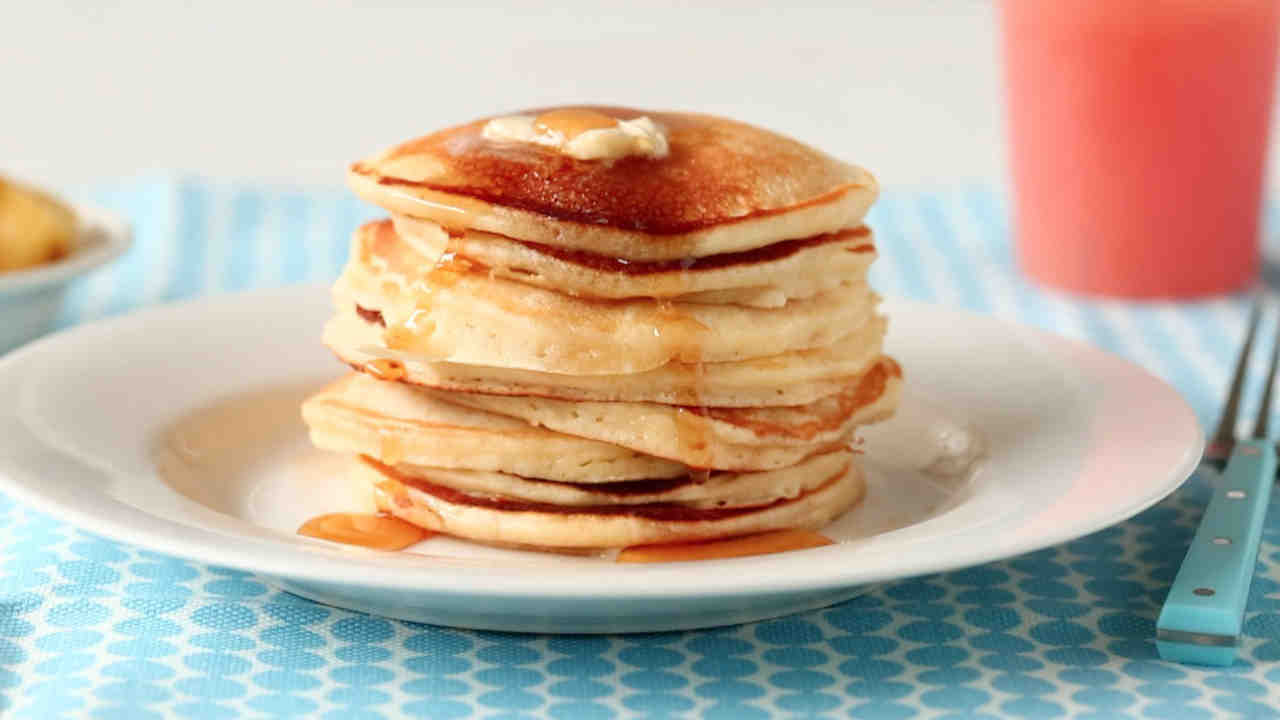 Cooking American pancakes (photos and video)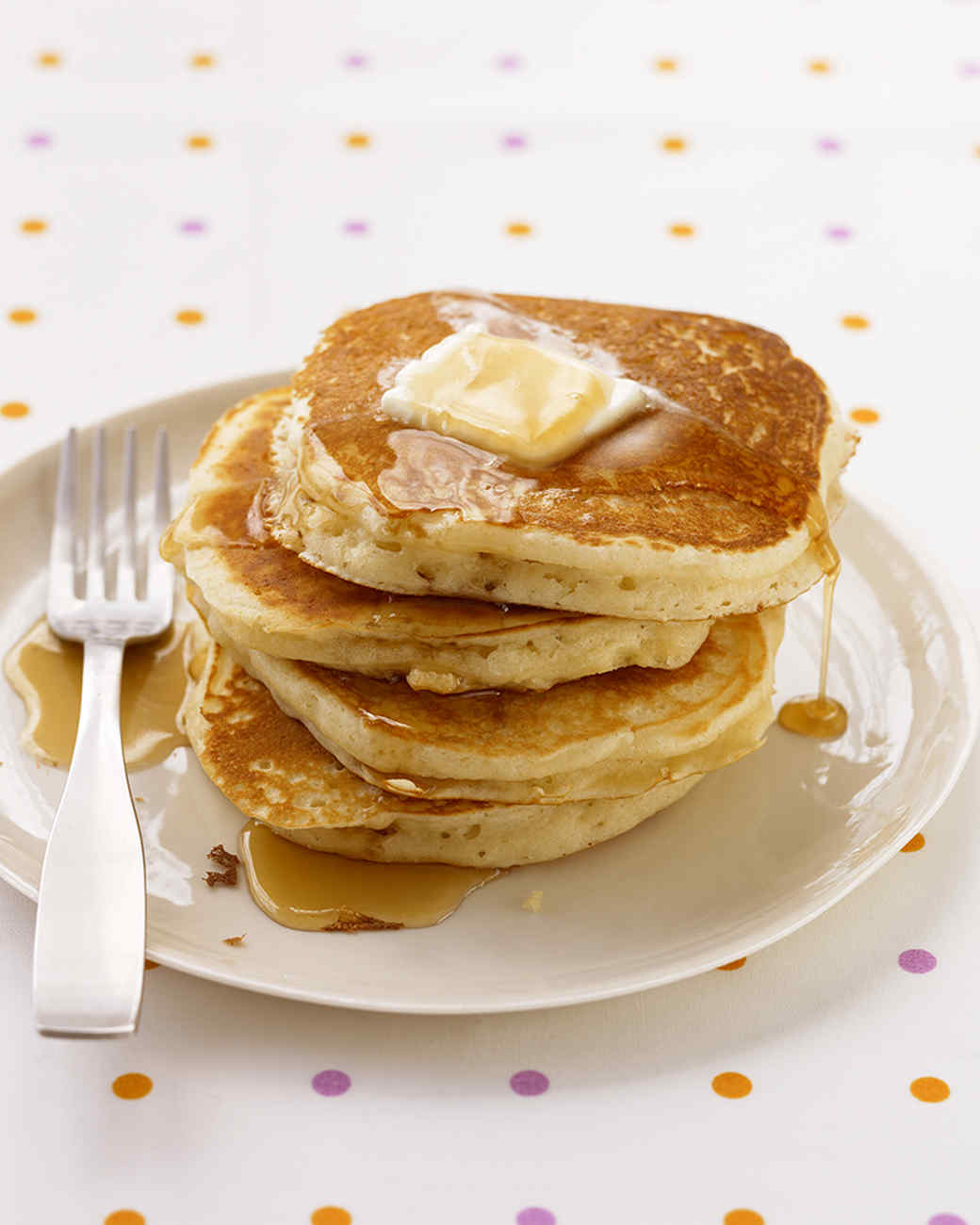 Cooking American pancakes (photos and video)
Cooking American pancakes (photos and video)
Cooking American pancakes (photos and video)
Cooking American pancakes (photos and video)
Cooking American pancakes (photos and video)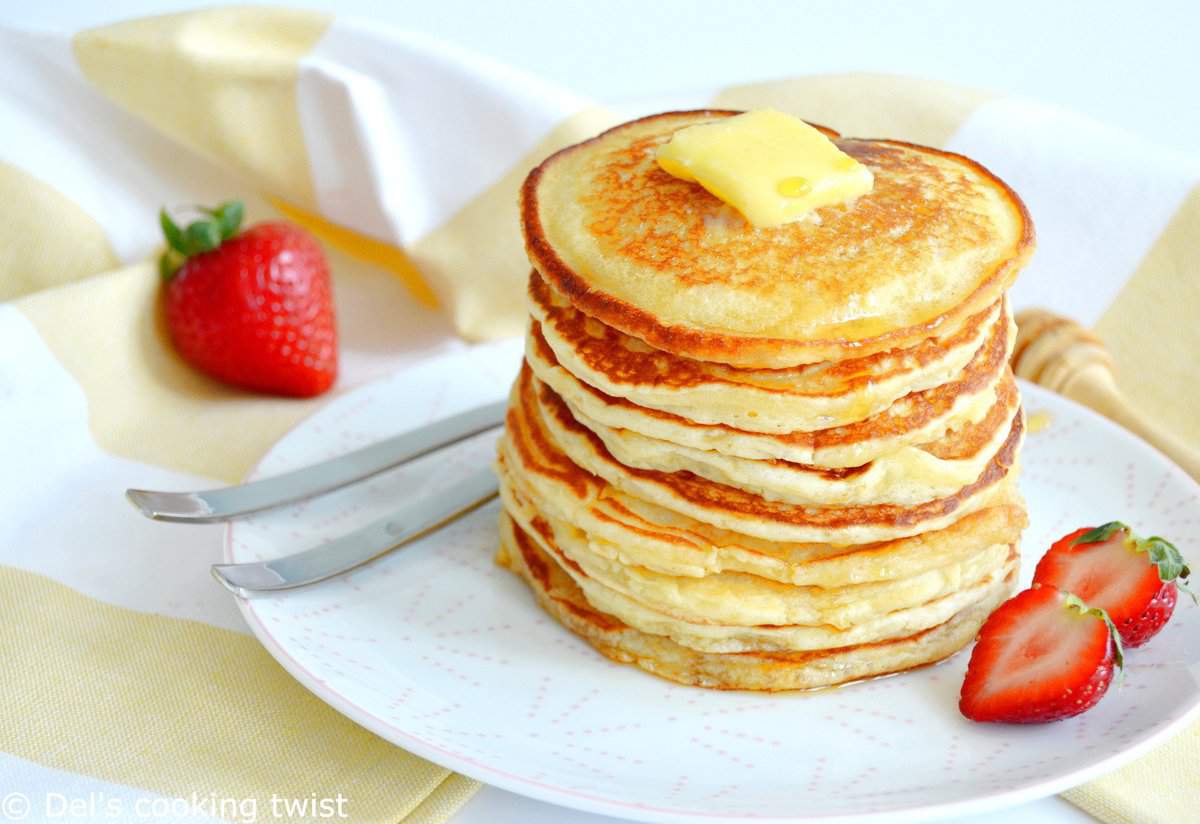 Cooking American pancakes (photos and video)
Cooking American pancakes (photos and video)
Cooking American pancakes (photos and video)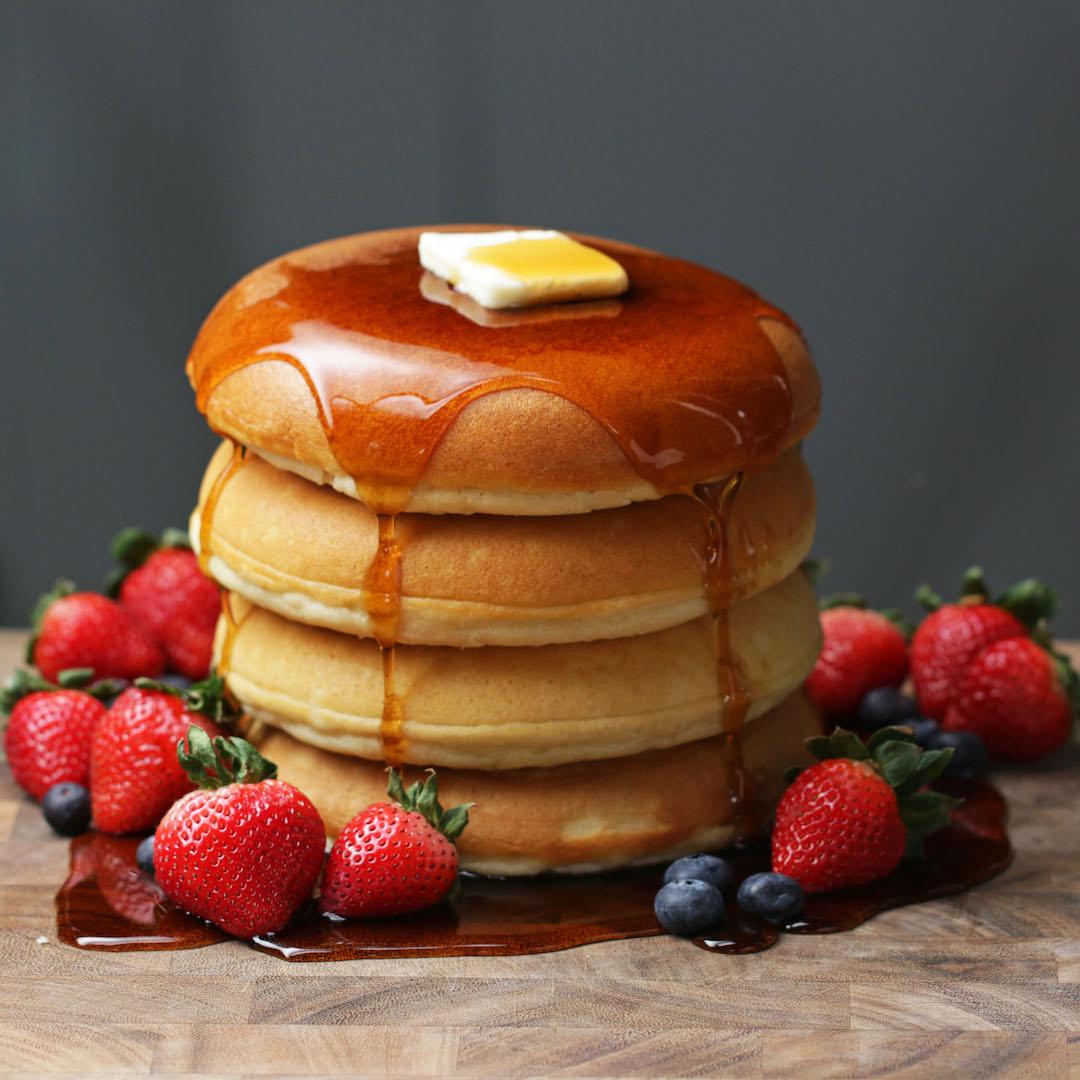 Cooking American pancakes (photos and video)
Cooking American pancakes (photos and video)
Cooking American pancakes (photos and video)
Cooking American pancakes (photos and video)
Cooking American pancakes (photos and video)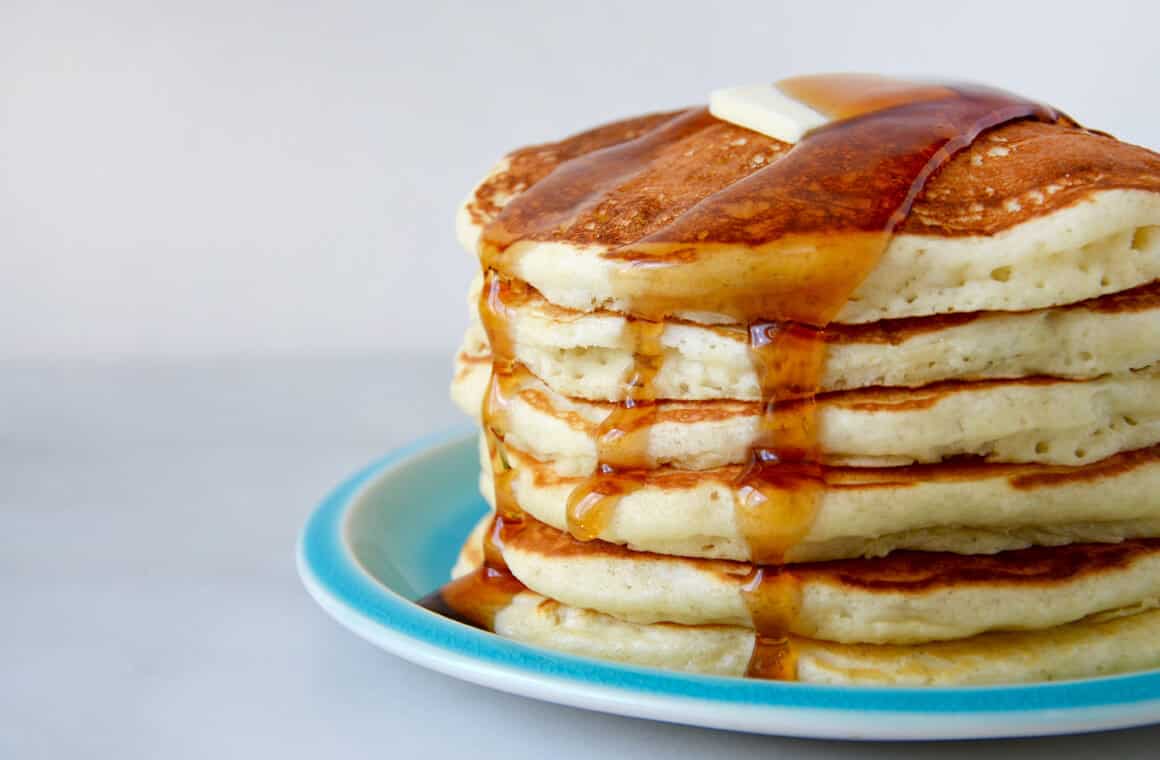 Cooking American pancakes (photos and video)
Cooking American pancakes (photos and video)
Cooking American pancakes (photos and video)
Cooking American pancakes (photos and video)