Brutal revenge in Iranian
Splashing acid in the face. According to official statistics, this act of violence is extremely popular in Iran. Dreadful - because women and children mostly suffer from it. Such a punishment for the victims is not just an uncontrolled aggression or a desire for revenge. The "guilty" is actually doomed to the absence of a future.
The consequences of such a revenge: chemical burns, loss of vision, terrible scars on the face. Acid is a black mark, a cruel form of social stigma. Most often occurs in a family conflict: rejected a marriage proposal, asking for a divorce. But in a fit of rage, the guardians of imaginary morality may find hundreds of reasons to commit lynching.
Iranian photographer Asghar Camseh in the Fire of Hatred series of portraits tells the stories of people who were attacked by their relatives or friends. Victims of "Iranian revenge" throughout the country are in dire need of financial support and medical assistance. Unfortunately, there are no government organizations or NGOs in Iran that would help them.Severe consequences of chemical burns, women have to treat themselves or resort to the help of charitable organizations. But, as is often the case, good is not enough for everyone.
Shirin Mohamadi. 18-year-old resident of Tehran. On the first day of 2012, Shirin rejected the man, refusing to marry him. After the refusal, the groom considered the behavior of Shirin insulting and revenge, having poured acid on her. The woman lost her right eye, ear, her mouth was badly damaged. Deep burns were all over the body. She underwent several operations, but the difficult rehabilitation process is not yet complete.

Raana Por Amrai, 38, and Fatima Calandari, 8, both live in the Iranian city of Khorramabad. The brother-in-law of Raana was convinced that the woman had advised his wife to file for divorce. In July 2015, he took revenge on Raane for the allegedly destroyed family, having poured acid on them with his daughter. Raana's face, eyes, and part of her neck were burned. Fatima suffered a bad back, hands and palms.

Makhnaz Kazemi, 39 years old. Now the woman lives 130 km from Tehran, in the city of Qom. Makhnaz's husband was always cruel to her and often beat her. The woman decided to file for divorce. Despite periodic beatings, Makhnaz always remained beautiful.Upon learning that his wife demands a divorce, Makhnaz's husband deprived her of her beauty by pouring acid on her.

Masumeh Akhay, 32, city of Isfahan. In 2008, she divorced her husband. Two years later, the father-in-law Masumeh avenged his son and doused the woman with acid. As a result of the attack, Masumeh was blind in both eyes.

Zivar Parvin, 37 years old. After the death of her husband, Zivar proposed to her brother-in-law. Then the woman refused. On the night of July 9, 2011, her brother-in-law and her first wife doused acid Zivar and her 18-year-old daughter Yasru while they were sleeping. 18 days after the attack, Yasra passed away. In his hands Zivar holds a photo of his daughter before the attack.

Mariam Zamani, 38, and Areso Hashemi Nijad, 13 years old. Both residents of Tehran. In 2010, Brother's wife Mariam poured acid on a sleeping woman and her three daughters. Such cruelty was dictated only by envy. In the photo - Mariam and one of her daughters Azero.

Mohsen Mortazavi, 34 years old. In 2012, on the first working day, Mohsen was severely attacked by his colleague, who poured three liters of acid on the man, then inflicted several knife wounds. The attacker was confident that Mohsen made fun of him several times, and in this way decided to take revenge.Later it turned out that Mohsen had not thought of playing a colleague. The man miraculously survived, but for the rest of his life remained mutilated.

Somaye Mekhri, 29, Bam. "Wine" Somaye that a woman decided to divorce her husband. The answer was an attack on her and her daughter Raanu in June 2011. Then both lost their right eye. Four years after the attack, Somaye died from the severe effects of chemical burns. The photo of Raan with a picture of the mother.
Related news
Brutal revenge in Iranian
Brutal revenge in Iranian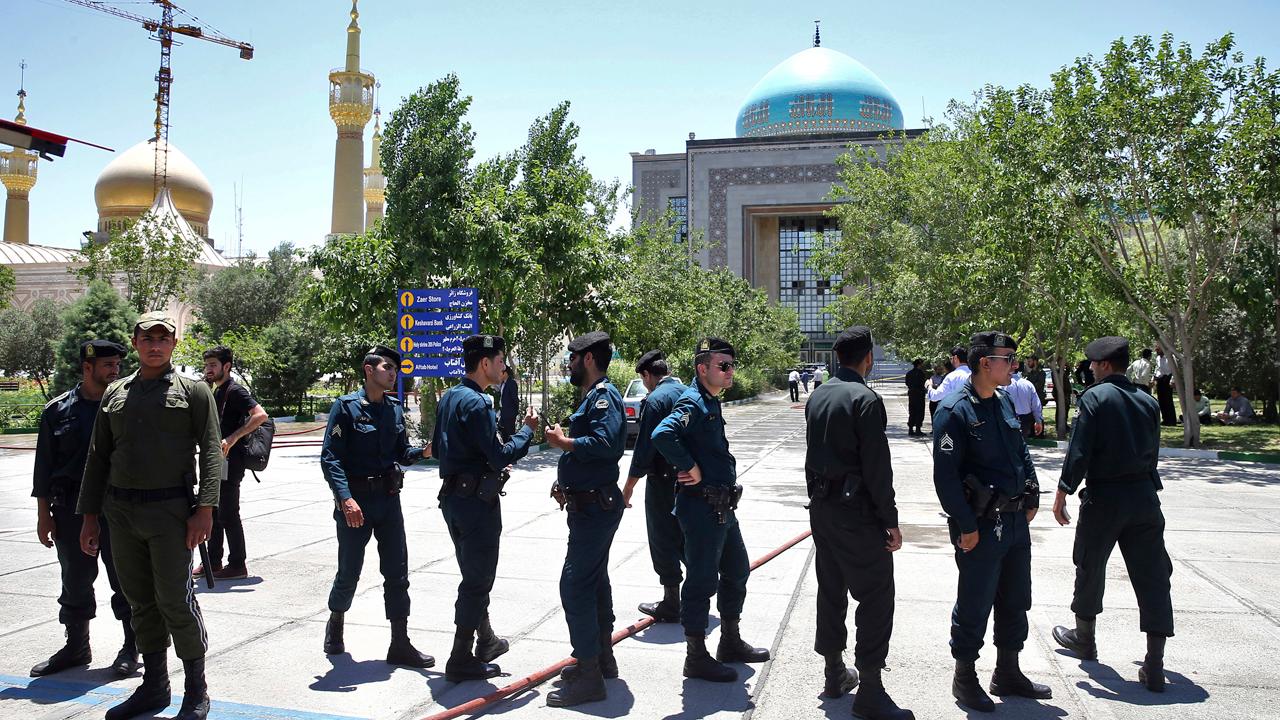 Brutal revenge in Iranian
Brutal revenge in Iranian
Brutal revenge in Iranian