Category:
Art
Funny Photoshop 2
Hobbies of Brazilian artist Lucas Levitan (Lucas Levitan) - adding funny characters to the usual photos that he takes from Instagram. Lucas called his project Photo Invasion ("Photo invasion"), and then you will see some works from this project. 1 2 3 4 5 6 7 8 9 10 11 12 13 14…
Female images in the painting of contemporary Russian artist Sergey Zlenko
source https://aloban75.livejournal.com/4098882.html
Dark illustrations of Boris Grokh
I present to your attention a selection of works by talented digital artist from St. Petersburg Boris Groh. His horror illustrations depict a dark world with a frightening atmosphere, diluted with giant skeletons, insects and other creepy characters. ©
Works by Australian street artist Michael Pederson
Green Bar, 1917
Green Strip "- a painting by Olga Rozanova in 1917; one of the most famous canvases of Russian avant-garde, a masterpiece of non-objective painting of the XX century. The value of the Green Strip for the world avant-garde is comparable to the value of the Black Square, but unlike Malevich's painting The Green Strip has survived with its author almost complete oblivion that lasted until the 1970s.The picture was painted by Rozanova shortly before the early sudden death, in the period ...
At the mirror
Brazilian artist Marta Panther paints black and white oil paintings in the style of hyperrealism, depicting women with bare legs, which are visible from a low angle of view. Whether on the beach or, for example, in the bathroom.
Zoom: street art without vandalism
Street artist Zoom places humorous sketches on Moscow streets, often using characters from popular films and TV shows. Zoom calls his work "street art without vandalism." Zoom is still a long way from the title of "Russian Banksy", but there are witty works in his instagram. 1 2 3 4 5 6 7 8 9 10 11 12 13…
And this is just a tree
New York-based sculptor Stephanie Roknak impresses with his incredible works that look very realistic due to complex details. To create his sculptures master uses whole pieces of wood. Thanks to talent and hard work, wood turns into swimmers, plowing the water or pensive women. Photo 2. Photo 3. Photo 4. Photo 5. Photo 6….
Draws Sergey Ishmaev
Sergey Ishmaev - draws original characters, his bright style is recognizable, and the plots always cause a kind smile. 1 2 3 4 5 6 7 8 9 10 11 12 13 14 15 16 17 18 19 20 21 22 23 24 25
Jamie Adams Sensual Works
Jamie Adams was born in 1961 in a suburb of Pittsburgh, Pennsylvania, and currently lives in St. Louis, Missouri. He studied at Carnegie Mellon University in Pittsburgh, where he received a bachelor's degree with honors in 1983. In 2000, he received an MFA degree from the Pennsylvania Academy of Fine Arts. His works…
The surreal worlds of the Iranian artist
Have you ever seen how the horizon rises or how the moon hangs on a rope, or how someone strides along the treetops? Now, viewing the work of this artist, you can get acquainted with all this. Saeed Afkhamzadeh is a digital artist from Iran who warps our mind with the help of Photoshop.
Sensual Watercolors by Steve Hanks
Steve Hanks - a famous American artist working in watercolor technique. Works of this master are incredibly realistic. The artist was born into a military family in San Diego in 1949. In childhood, Steve spent a lot of time on the ocean coast. "The ocean has always made a strong impression on me. Being alone with water was always good for ...
Pooh
Pavel Pukhov (Pasha 183 or P183). The Guardian newspaper compared the Pasha 183 with Banksy. Banksy soon after the death of Paul dedicated his work to the work "P183 R.I.P." just in case, I will explain that it is a sliced ​​"loaf" via
What can be made of ordinary wooden bar
Just look at what a simple piece of wood can turn into if it goes to a talented person with golden hands. 1 2 3 4 5 6
Fabulous worlds on the surrealistic works of Evgeny Solovyov
Evgeny Soloviev is a talented self-taught photographer, graphic designer, illustrator and content creator from Nizhny Novgorod, Russia. Eugene is engaged in photo manipulation and digital art, creates incredible fabulous images. His works are devoted to a reality bordering on the impossible: gravity disappears, landscapes arise, people and outer space collide. Eugene says viewers can see loneliness or sadness ...
"Erotic Mehndi": the art of henna painting by Masha Ginkas
Henna erotic painting is a new art form that emphasizes the beauty of the female body. Typically, drawings are made around the chest, abdomen, legs and back.The Russian artist from Moscow Masha Ginkas perfectly mastered this art. ©
Touching kitsch. Sarah-Jane Szikora (Sarah-Jane Szikora)
Illustrations of the Italian artist on the topical issues of the day
Marco Melgrati is an artist and illustrator from Milan. Over the years, he has been drawing for many publications in the field of culture, politics and technology and adheres to a certain genre. In his opinion, art is, first of all, comprehension of problems in society and only then - aesthetic pleasure. Each of his illustrations represents ...
Conceptual vector illustrations by Jana Smena.
Jan Siemen (Jan Siemen) is a graphic designer and artist from Cologne. She works in the design and illustration studio Sons of Ipanema, and for fun she creates conceptual vector illustrations in bright colors. "I needed some small changes, so I created several illustrations, found my own style and just started publishing them on Instagram," says the author ....
Artists transformed the dirtiest railway station in India
The dirtiest railway station in India - Madhubansky railway station in the state of Bihar - has become not only clean, but also beautiful thanks to the efforts of local artists.About 200 craftsmen joined the repair station, painting walls, columns and stairs of the station in the traditional style of Mithila.
Paintings that are considered damned
Mystical stories associated with paintings, books and other works of art - not such a rarity. However, it is difficult to resist curiosity mixed with fear when you see canvases that have been haunting their owners and even viewers for many decades. Painting Zdzislava Beksinski has no name. Some seriously believe that ...
Miniatures from Lorraine Luts
Meet the young South African artist Lorraine Luts, who creates amazing miniature paintings. Most of her works, Lorain paints with watercolors, as a palette, she uses her nail, and for especially small details she takes on colored pencils. Let's take a closer look at her work ... Photo 2. Lorraine Luts is from Cape ...
Several works by street artist Pejac
source http://www.pejac.es/
Artificial Intelligence painted naked people
The 18-year-old programmer at Stanford University, Robbie Barrath, undertook to teach artificial intelligence to draw naked people on the example of classic paintings.In response, the GAN (generative-adversary network) has produced such that even the stubborn surrealists have not dreamed of. Robbie himself liked the results. 1 2 3 4 5 6 7 8 9 10 11 12 13 14…
Realistic pencil drawings
Heather Rooney (Heather Rooney) - an American artist specializing in photo-realistic drawings, which she creates using colored pencils and graphite. Her work consists of such a huge number of parts that in fact they can be easily confused with real photographs. "After the first portrait that I drew in a class of fine art in…
Intimate illustrations by Frida Castelli
Intimate and even a little provocative illustrations by Italian artist Frida Castelli have both intoxicating passion and tender feelings. For the first time illustrations of the girl appeared on the web in 2016. Frida is not a public person, and she deliberately avoids excessive popularity. Therefore, almost nothing is known about her: "Actually, I don't like to talk about ...
Bright illusions on the face of a self-taught make-up artist from Lithuania
Makeup artist Monika Falchik from Lithuania transforms her appearance in a bright but elegant way, forcing people to look at her twice.A 23-year-old girl uses cosmetics to create a variety of illusions ... ... like a heart-shaped hole in her hand ... ... or facial displacement. Monica and various living creatures are inspired, from butterflies ... ... to the fiercely painful ...
The artist paints with thousands of letters
Artist Phil Vance (Phil Vance) creates an incredible portraits, consisting of thousands of letters. Talking about the picture, texture and color, the artist describes the process as "drawing a grid, or cross-hatching." Each portrait of famous people in the series "In Their Own Words" (In Their Own Words), from Einstein to Mark Twain, becomes a tribute to the cult historical ...
Briton portrays any crazy fantasy of subscribers in Paint
Briton James Murray (James Murray) since 2013 has been blogging "Jim draws it": readers send him detailed descriptions of various situations involving celebrities or famous characters, and he portrays it in Microsoft Paint. It turns out pretty crazy, but fun. "Dear Jim! Please, could you draw the crew of the ship from "Star ...
Fascinating drawings with a ball pen from Marite Desine
Young Latvian artist Marite Desaine (Marite Desaine) just three years ago graduated from art school in Viljana, but over time has managed to make serious progress in the field of fine arts.
Related news
Art
Art
Art
Art
Art
Art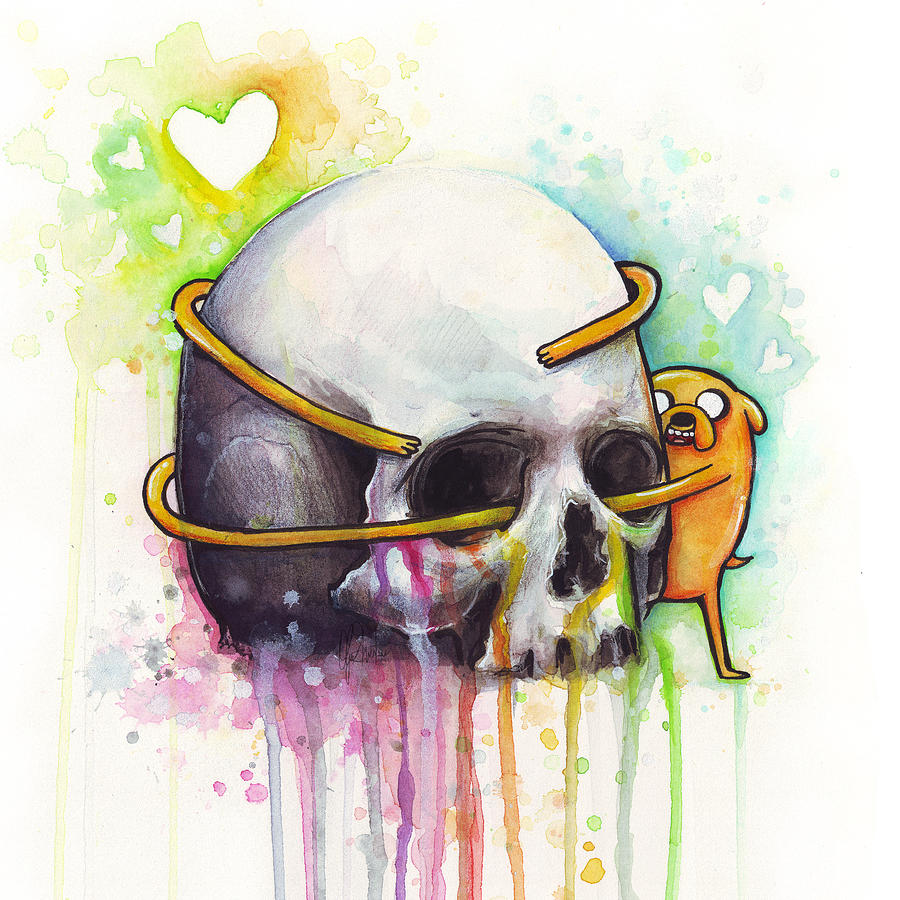 Art
Art
Art
Art
Art
Art
Art
Art
Art
Art
Art
Art
Art
Art
Art