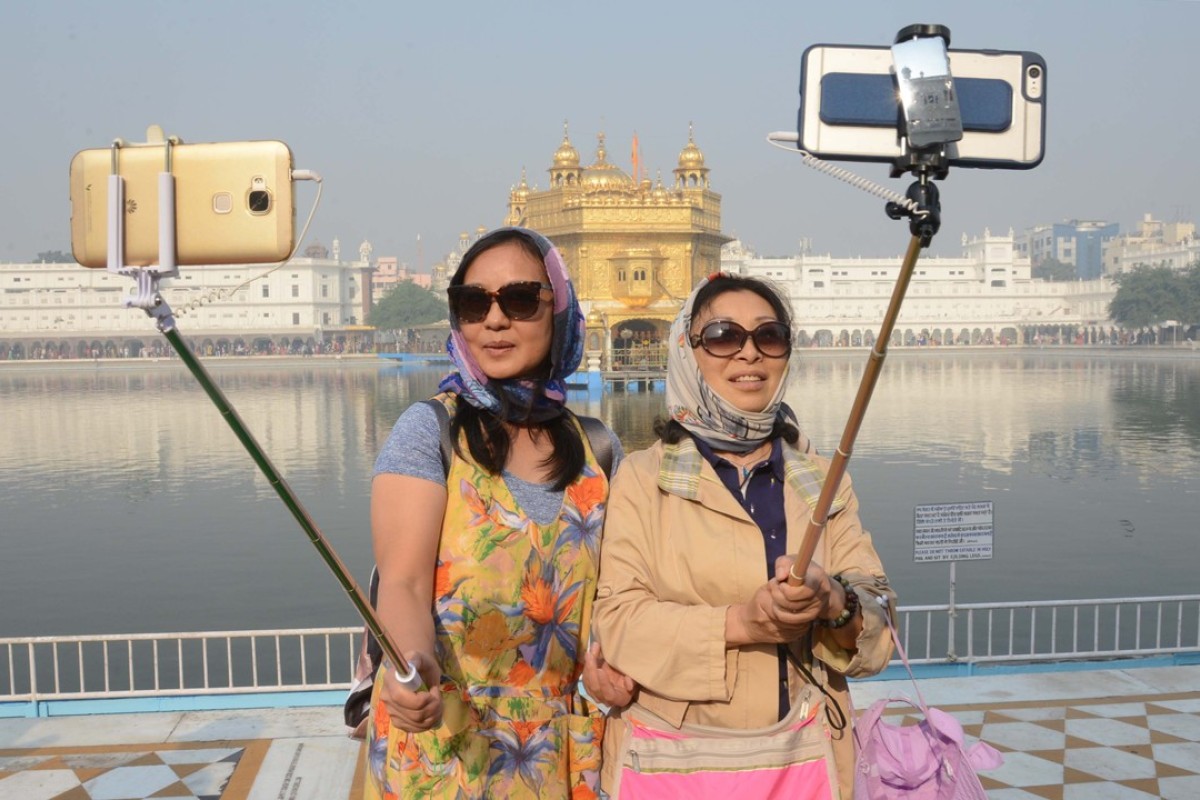 Anastasia Sergeeva
16.06.2017
15 ways to cheat tourists in different countries: everyone can get caught
It's amazing how ingenious people in different countries of the world can be when it comes to being able to warm their hands on gullible tourists. But do not think that this can not happen with more sophisticated travelers. Fraudsters are of different nationalities, gender and appearance, and the ways to be deceived by them are also different. Next, we tried to collect the most popular types of fraud abroad, thanks to which traffickers replenish their pockets, and tell how tourists are deceived more often.
Souvenir as a gift
One of the most popular lies that should be noted by tourists is free gifts from local residents. Of course, supposedly free: a stranger can persuade you to accept a gift (for example, a souvenir, a bracelet or other trifle), and when you finally agree and take it, you will be asked to pay immediately.If you refuse, they will make a fuss, and in the confusion they will also clear your pockets if you lose your guard. Such types of fraud are very common in different countries, especially in the Mediterranean countries - Italy, Spain, Egypt, France, Greece.
Flowers for ladies
Mediterranean florists also turn similar tricks for tourists: seeing a couple on the street, they begin to compliment tourists and offer to buy flowers for a girl. Often, the merchant may try to give one rose, and when a man agrees, he sells it at the price of a bouquet, saying that the flowers are sold only all together. And the trick is often possible, since it is embarrassing for a man in front of his beloved to feel sorry for money for the whole bouquet. And in the opposite case, the merchants for offensive expressions do not stint, and are ready to shame the "greedy" with all honest people.
Hurrying taxi driver
And this is how cheaters-taxi drivers in the USA deceive tourists: they can bring a client to a hotel and kindly offer him their assistance in carrying baggage. The attacker helps unload the largest suitcases, but in the end begins to hurry and suddenly quickly leaves you, leaving with one of the small and not too noticeable bags in the cabin.As a rule, the tourists with such a large amount of bags in their luggage, as well as those who are very tired, or are too swamped with fellow travelers, forgetting to check their luggage, are victims of such fraud. Therefore, we advise you never to let your guard down!
Long route
Alas, but these are not all types of taxi fraud: for example, a trick popular all over the world is the choice of a long route. The driver understands that you are not local, and deliberately takes you to your destination by a long way, or even tidy up the counters himself so that you pay more as a result.
Bus stop
The most original types of fraud, perhaps, come up in Asia, particularly in China. For example, there are cases when unscrupulous Chinese taxi drivers installed fake bus stops on the roads. After waiting for the tourists to spend enough time and have already lost hope of seeing the bus, drivers will drive to the "stop" and begin to helpfully offer people their services at an inflated cost.
This is interesting: In which countries of the world can you feel safe?
Dear blessing
If you are a devout, suspicious or superstitious person, the following types of fraud can easily work for you. As a rule, it is found in Asian countries, where it is full of various eastern temples. The deception of tourists lies in the fact that you will meet a monk or another divine servant, and will offer you to bless you if you make a certain amount of money allegedly as a donation to the temple. This is how tourists are deceived in such places: it seems to be a shame to refuse, and if you still refuse, you will only receive curses.
Cultural exchange
And again China: this is how tourists are deceived, ready to believe any pretty girl. It happens this way: a couple of Chinese women, when they hear English from you, will come to you to get acquainted and ask for help in learning the language. They invite their "teachers" to a cafe or bar, making it clear in every way that the food will be at their expense, but when a fair amount of food has already been eaten and drunk, they disappear without notice, and the naive tourists have to pay an impressive bill on their own.
Awkward passer
Sly pickpockets, too, are not far behind and come up with all new types of fraud in relation to slow and gullible travelers.For example, in Brazil, you will be able to encounter a random passer-by, who also accidentally casts a glass of drink on you or drops fatty fast food. The clothes are damaged, so the passer-by is terribly distressed: he apologizes and immediately offers to clean things from stains, and at the same time, taking advantage of the awkwardness of the situation, masterfully cleans your pockets.
Freelance photographer
European tourists note: be careful with obsessive volunteers who will come to you on the street, give them compliments and invite you to take a picture against the background of one of the sights. Especially goes to lonely travelers, who alone can do except self. After all, when such a "photographer" takes a picture, he will suddenly demand money from you for his work. And the worst case scenario - the fraudster will run away, taking with him your camera or phone.
There is also an option when someone asks you to take a picture of someone, but the camera in the phone or the camera will initially be broken. However, the blame will be hanged on a freshly baked photographer and forced to pay, or even completely tweaked, so that you drop the camera and break it - there is no way to get out of it.
By the way, do you know how tourists are taken into the photo with animals? You can be forced to put on the shoulder, say, a parrot or a monkey, take a picture and demand payment. They can also hang a snake, knowing that many are afraid of them, and will not remove them until they receive money. And in Bali, by the way, there are especially arrogant monkeys who jump on tourists themselves and strip hats, handbags and even jewelry off of them - you can return them later only if you pay a park worker or a local who will wait for you here here
Shoe shine
Various types of fraud are flourishing in one of the most popular tourist destinations of our compatriots - Turkey. It turns out that this is how they often deceive gullible tourists: a local resident can drop a shoe-cleaning brush under your feet. When you, as a decent and responsive person, you will lift this brush and return it to the owner, the one with cordiality and gratitude will want to clean your shoes. And if only he had done the work, he would ask you to pay for the service. And the refusal will attract the attention of others, and not necessarily in your favor: the shoes have been cleaned for you, they have all seen it, how can you not pay now?
Queue to the museum
But what tricks for tourists are common in European countries, rich in famous museums, in particular, in the UK and France. While waiting in line, you may be approached by a museum employee or a nosy local who offers to buy a more expensive ticket from him that allows you to get closer to the line, or even get around it. Naturally, in the end, the tickets will be unreal.
Friendship Bracelet
Be careful while walking in Paris - there you can catch the bait of scammers who practice the dangerous rope trick. They approach the tourist and offer to make him a "friendship bracelet". The unsuspecting tourist, to his misfortune, agrees, and then the fraudster quickly puts a rope or a strong thread on his hand or finger, and so tightly bandages that the poor fellow does not have enough strength to free himself. Then he is led to an ATM by force, or they are forced to immediately give all the cash, if he wants to get rid of the "bracelet".
Counterfeit money
In Holland, in particular, in Amsterdam, types of fraud involving "fake" police officers are common. Usually such a guardian chooses a victim among leisurely strolling tourists and explains in English:there is a dangerous money situation in the country now, so he needs to examine your wallet for counterfeit bills. The policeman carefully checks everything, counts the money several times and returns it to the passerby, but when he decides to check the wallet, he will find that the large denominations have suddenly turned into small ones. And the "policeman" is already gone!
Petition with a trick
There are popular types of fraud, designed for tourists who do not know the language of the country in which they arrived. For example, in Spain, a crook may come to you and ask in English to sign a petition to help, for example, blind and deaf people. The trick is designed for your kindness and mercy, and there are already signatures on the sheet, so the "petition" looks believable and spurs your conscience: "The others have already signed, but you can't?" Actually, on paper something is written like "Signing this, I will pay 500 euros ", but the lack of knowledge of Spanish does not give victims of scammers to make sure of this from the very beginning. Failure to pay will result in scandal. Therefore, we advise you not to sign unfamiliar documents, especially those written in a language you do not know.
Be careful, baby!
Fraud schemes also flourish in Rome, Italy.There are many cases when Italian thieves, walking down the street with a doll wrapped in rags, dropped it at the feet of tourists. At first glance, the mannequin cannot be distinguished from a real baby, and even the woman starts screaming and wailing loudly to force the atmosphere, so the tourist turns out to be completely disoriented. Meanwhile, the mother's accomplice cleans the bag and pockets of the confused traveler, whose attention is completely captured by the fallen baby, pulls out the phone or removes his camera.
But how tourists are deceived in the Crimea and other resort towns - see the video:
Related article: How to behave on vacation? Hotel Security Rules
Take it to yourself, tell your friends!
Read also on our website:
Traveling Wisely: Cool Life Hacks for Tourists
Anything happens in travels and trips: now there is no toilet nearby, then there is nowhere to put things, then there were no spoons at hand ... So that you could get out of similar situations with dignity, we found cool life hacking for tourists, which will open your eyes to original solutions many small problems.
How to behave on vacation? Hotel Security Rules
The holiday season begins, when many decide to allow themselves to rest abroad, staying at a hotel. And although we do not advise you to become paranoid about potential threats that may await you there, but it is in your interest to learn the safety rules at the hotel so as not to become a victim of attacks and thefts.
We are going on a trip: what must be in the first-aid kit?
A first-aid kit is as important an attribute of travel as a passport, money and other basic necessities, because the first aid provided in time can save a person's health and life. What should be in the first-aid kit of the traveler, what medicines are better for taking on a trip - we tell in detail in this article.
10 of the most expensive cities in the world, where living costs a pretty penny
The analyst group of the British magazine The Economist has once again compiled an annual ranking of cities in which accommodation is the most expensive, taking into account the cost of food, shelter, travel and medical services.What are the most expensive cities in the world topped the list in 2017 - find out further.
Useful gadgets that will come in handy when traveling
In the age of development of new technologies, modern travelers and tourists take with them not only documents, money, clothes and a mobile phone, because many interesting devices have appeared in the world that make the journey even more comfortable. We will tell you what useful gadgets worth taking on a trip.
Amazing places in Russia that you need to see with your own eyes
Many forget that not only distant countries, but Russia itself is rich in places of amazing beauty that everyone should see. Therefore, we decided to recall the architectural and natural sights of Russia, worthy of your attention - except for the already popular places in Moscow and St. Petersburg.
The most colorful cities in the world that will make your day brighter
Are you also bored with our boring and monotonous gray buildings, which are the only ones that can drive passers-by into melancholy? But there are in the world unusual color cities, where houses are painted in such bright and cheerful shades, that from them the mood flies up,and the soul is singing! Admire them and we offer in our article.
15 things from Japan, which we lack for a comfortable life
Japan is considered to be one of the leaders in the field of innovation all over the world: in this country you can see such unusual things and know-how that you would not think of anywhere else! And they are all aimed at making life in Japan even more comfortable for people. I would like to see such useful Japanese things with us!
Unusual winter fun of the world, which is especially popular with tourists.
Looking for an alternative to traditional winter fun? We offer you to arm yourself with the experience of other countries that either offer their residents and tourists new types of seasonal leisure activities, or show a fresh look at familiar winter activities. We suggest to take these options on a note!
The most amazing places in the world, the existence of which is difficult to believe
Nature, man, and sometimes their tandem, are able to create such amazing sights that you look at the photos and you don't believe in your eyes - it seems like this is a very skillful photoshop.Next you will find a selection of photos, where the most beautiful places in the world are collected - look and see for yourself!
Coral Travel franchise: the triumph of mutually beneficial cooperation
This form of business as franchising has established itself as one of the most successful, because it benefits both the brand and the franchisee working with it. The business trend is also practiced in the travel industry - read more about this in our article.
These extreme entertainment can not stand everyone!
Some people simply cannot live without tickling their nerves. But besides the usual extreme sports, mankind has come up with other extreme entertainment, which you may hear for the first time in your life. What an unusual way you can get a charge of adrenaline - find out further.
Related news